Summer Skin Care Essentials
Summer skin care products are essential as the summer sun starts to boil us all into a sweaty mess lol. Our skin, sensitive or not, must constantly be taken care of. Cleansing, moisturizing, detoxing... you name it.
Growing up, I didn't really struggle with acne. However, my skin was very uneven, overly sensitive and oily. As I have gotten older, I did begin to have more breakouts (acne & irritation) because I piled more makeup on daily lol. Thankfully, I have found great products that help me combat it and leave my skin cleansed and hydrated.
So, I decided to compile this list to share my favorite summer skin care products that will leave your skin refreshed as it starts to get hotter and we get sweatier.
There are tons of skin care products out there that are great for our skin but not necessarily for our skin in summer time. Summer skin care products should be light yet nourishing. Who wants to be sweaty and oily during the hot summer months? I know I don't.
I personally have combination skin as well as sensitive skin, so finding products that work and benefit my skin can be a challenge. Especially in the harsher months like winter and summer.
So, before you head out and stock up on your summer skin care essentials, take a look at some of my favorites and give them a try for yourself.
Also, if you are looking for more resources on clean and natural products for your skin, check out the
Clean Beauty Gals
blog for listicles full of awesome products and tips!
1. Garnier Micellar Water- This one is always on my list. This micellar water is cleanses, hydrates and is great for all skin types. I personally use this daily as well as my 12 year old daughter. It helps with her acne caused by her monthly cycle and the changes she is currently going through. I love the Garnier Micellar Water because it is inexpensive and perfect for summer.
2. Garnier Rose Water Mist- Like I said previously, rose water is one of my faves and this particular one is my go to. When ever my skin gets irritated from makeup, I grab my rose water spray and apply it all over my face. The redness and irritation subsides almost instantly. This rose water is great for summer because it is a mist so application is very quick and easy plus it dries quickly as well.
3. Thayers Witch Hazel Rose Petal- This witch hazel is the perfect toner for all skin types, especially if you struggle with acne or scarring. With hazel is gentle on skin alone, but with the added rose petal extract... it soothes even more. Rose water is one of my FAVORITE things when it comes to skin care.
4. Evian Mineral Spray- I keep a small bottle in my purse all summer long lol. This mineral spray is great for moisturizing, cleansing and more. Whenever it is hot outside and I get overly sticky or sweaty, I grab my Evian Mineral Spray. I always feel instantly refreshed.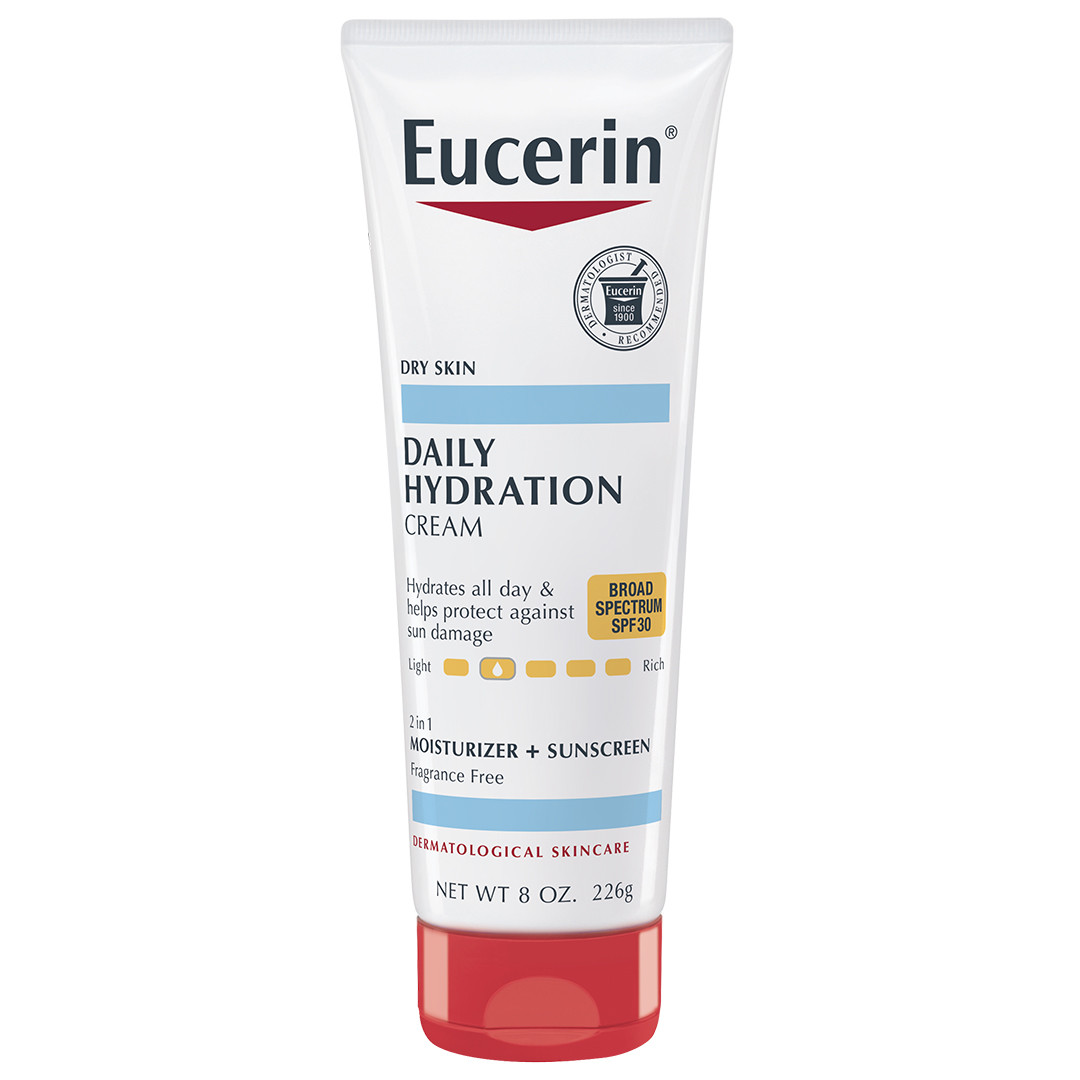 5. Eucerin Daily Hydration Cream- Eucerin is one of my favorite brands when it comes to creams and lotions. A lot of their products are great for the areas on my skin that get really dry, Their daily hydration cream has SPF 30 so it protects against harmful uv rays and sunburns. Plus, it is light weight and not over oily which makes it great for most (if not all) skin types.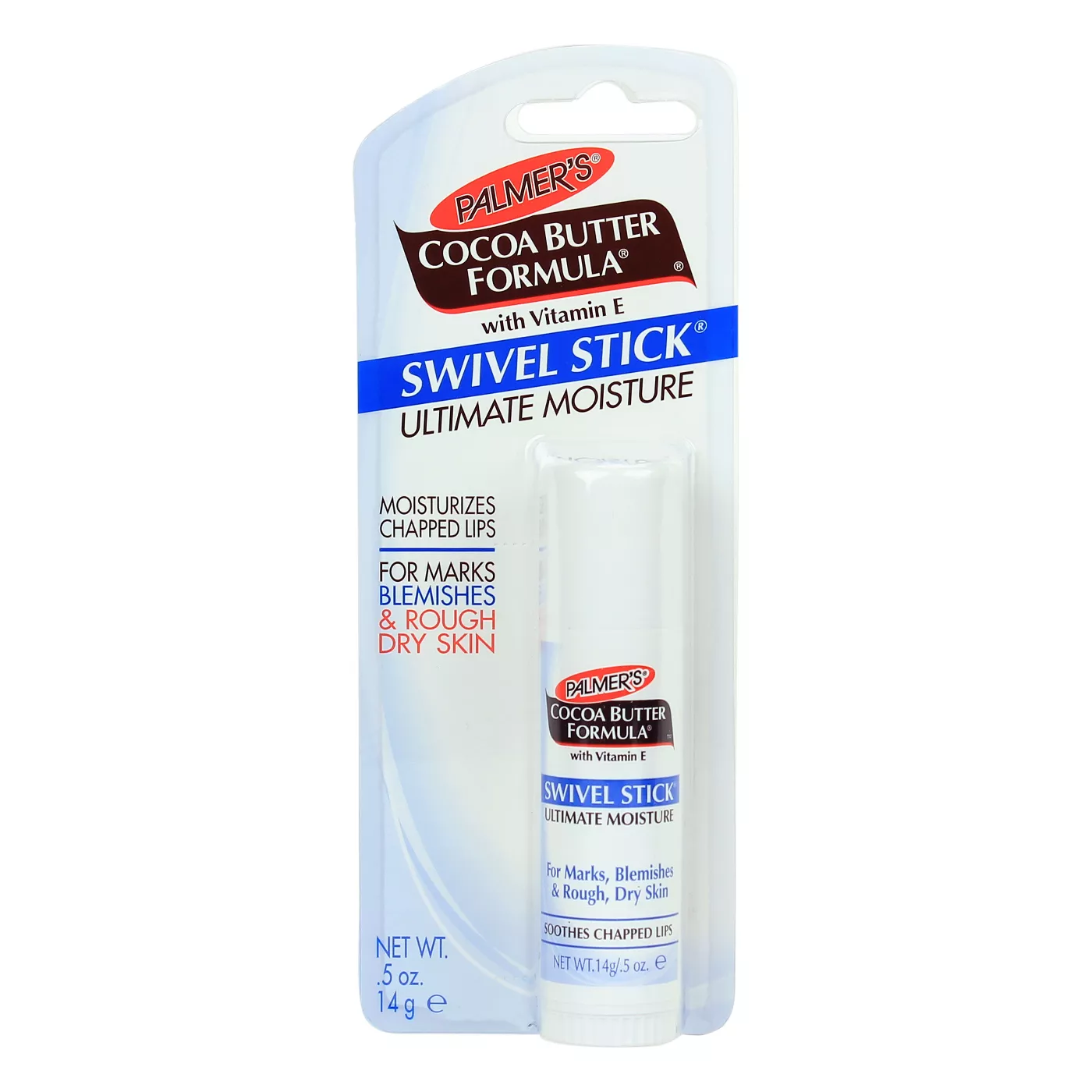 6. Palmer's Cocoa Butter (stick)- Cocoa butter is the OG skin care product. It heals scars, nourishes skin, helps with sun burns, evens skin tones and more. I use this in the evening to help with my minimal scarring and discoloration. Cocoa butter is pretty heavy so I would not suggest using it during the hot summer days. But at night, when you are cool and getting ready for bed... cake your face with Palmer's cocoa butter for beautiful skin!
Like I said before there are so many products that are great for your skin during the hot summer months. These are my essentials that help me keep my sensitive/ combination skin in check!
What summer skin care products do you use when it gets hotter? Have you used any of these? Let me know in the comments below!